December 31st
We spent a romantic New Year's Eve at the Kelowna Airport Four Points Hotel. The food at Gulfstream , the hotel's restaurant, was excellent and worth a repeat.
Jan 1st – 2nd
First leg (Kelowna – Vancouver) : The next morning, we boarded a Westjet flight to Vancouver which left and arrived on time.
Second leg (Vancouver Hong Kong): One of passengers on our flight decided not to board. Cathay's policy is to remove checked in luggage for passengers who deign not to board. This created a 1.5 hour delay. Given that we only had a 2 hour lay over, we were a bit concerned about making our connection. Fortunately, we were met at the arrival's gate by a Cathay agent who escorted us from gate to gate trough a security check, multiple elevators, train and miles of walking and managed to board our next leg with 5 minutes to spare.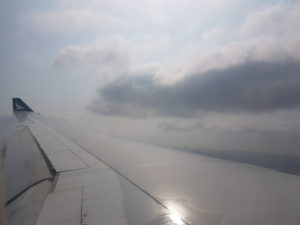 Jan 2nd – 3rd Third Leg (Hong Kong – Sydney): The flight was uneventful arriving a few minutes late at 10:00am local time. We were pleasantly surprised to see our luggage to be the first to come off the carousel, last on -first off. We were a little apprehensive of the air quality in Sydney. There was a fair amount of lightening in the clouds as we approached Sydney.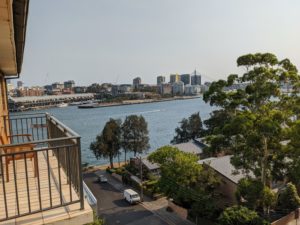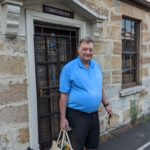 We had no issues getting to our abode. Freshly showered, shaved and dressed we headed out to do some grocery shopping. We decided to wait till at least 8:00pm before having our first sleep since leaving Kelowna. There was a good breeze and lower temperatures (27 C) so smoke was not an issue.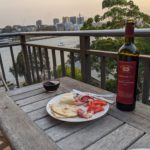 We had a light diner on the balcony, enjoying the breeze, putting off sleep as long as we could. A little wine and melatonin we were ready for a good night sleep.