Chiltern, Vic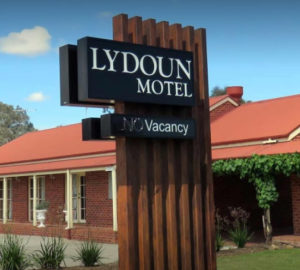 Since February 29th  is that magical day when only the perpetually young are born, we decided to make it a travel day with no real agenda other than to make some way towards Canberra. Guy wanted to drive all the way, some 9 hours, but reason prevailed, so we broke up the trip into 2.
We booked a room in the Lydoun Motel, in Chiltern. A bit drowsy from the 6 hour drive, we only got the play on words until after we checked in and headed into town to explore and scout out where we were to dine. Guy, tired from drive, kept asking Pauline How Long is the walk to town? It seems he was not the only one to wonder.
Chiltern boasts of having Anderson Lake. We got a firsthand understanding of the draught conditions in Victoria when we visited its shores.
After a beer at the local pub we headed back to the motel to lie down for a quick nap before heading back into town for dinner.
Chiltern is a pretty Australian town with a western flair rodeo and all. We had a lovely dinner, chosen from the Traditional Australian Menu at the Telegraph Hotel and an enjoyable walk back in the cool of the night.