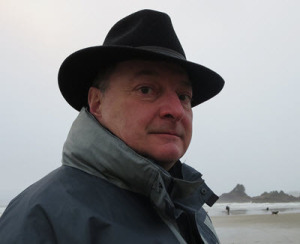 I have 30 plus years of experience as a senior manager in both public and private sectors. I have worked in the Ontario College system as a professor, chair, dean, director of information systems and CEO of the Ontario Colleges Application Service. I have worked in health care as the Chief Information Officer for a group of hospitals. I have extensive experience in the private sector as a software engineer, architect and senior manager. I was formally the Executive Vice President of CourtCanada Limited, a company I co-founded whose mission is to deliver innovative, useful, cost-effective, green solutions to the judicial system. I am currently retired and enjoying every minute of it.
I am also the founder and CEO of Ultralogic Limited an Open Source Software Consulting company. I recently produced and released my daughter in law Amanda Morazain's ,totally green(1), debut CD.
I have served on a number of boards and community associations such as the North Okanagan Hospice Society, The Vernon Curling and Athletics Association, The Vernon Jazz Society, Vision North Okanagan, CPS-ECP Vernon Squadron, CPS-ECP Western Canadian Inland District, The Green Party of Canada, Lakeview Estates Community Association, Ottawa Carleton Health Information Network, Ottawa Carleton Research Institute, and on boards of corporations such as CourtCanada Limited, The Guelph Country Club and ONet Networking.
I have lived and worked in Quebec, Ontario, Alberta, The UK, the US and now make my home in Beautiful British Columbia.
Welcome to my blog!
(1) Made from 100% recycled paper board, it is also 100% recyclable. The only plastic used in the CD itself.